Automation for 4.0 Industry
Autonomous mobile production tools
SWD® solutions make all the production equipment of the Factory of the Future mobile and autonomous on the move, regardless of their size and operating cycles.
Safety and reliability requirements:
Exclusive safety features in accordance with ISO 3691-4 
Products qualified for intensive use
Integrators' expectations:
Modularity and total freedom of integration 
Simple and maintainable technological bricks
Users:
Diversity of application to rolling stock
Coherent and compatible ecosystem

Our solutions for industrial automation
Robotisation of all rolling stock, from a few kg to several tons!
[+] More than one tonne of load moved per motorised axle
SWD® 150 wheels and SWD® Core motors can move up to 1.5 tonnes per motor on flat concrete floors. The drives can be easily linked to provide multi-wheel or multi-axle systems capable of moving several tonnes.
[+] High resistance to shock and vibration
With their reinforced cast iron housings and hubs, SWD® 150 wheels can withstand severe shock and vibration and loads up to 700 kg per wheel.
[+] Simple and standardised interfaces
SWD® drives have standard CANopen CiA/DS 402 interfaces for motor control, and safety loops ready to connect to all safety sensors on the market.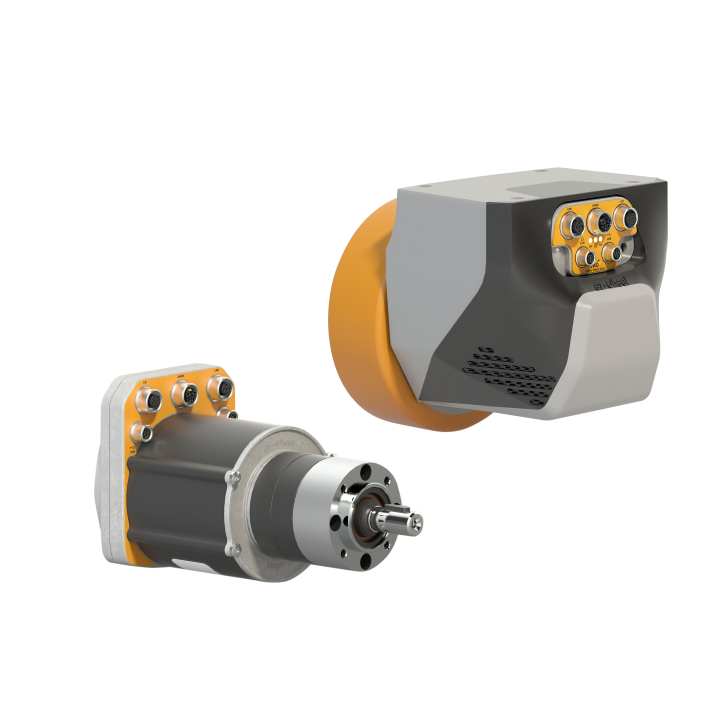 The SWD® 150 wheels are used to equip mobile robots for handling loads in the factory

Train of Series 300I wheeled trucks pulled by an AGV

ez-Wheel products adapted to the sector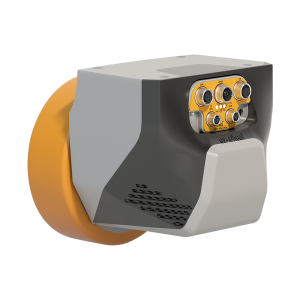 Main Specifications
Max vertical load
Up to 700 kg
Type of tyre
PU 92 sh. A – Flat profile
Nominal performance
185 W (S1)
Pushing effort
60 daN / 1.5t moved
Option(s)
Additional battery, Parking brake /B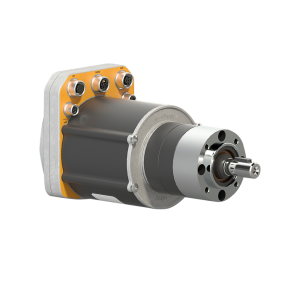 Use
Mobile robots
Pallet shuttles
Lift trucks
Conveyors
(...)
Nominal performance
185 W (S1)
Option(s)
Parking Brake /B
product.variations.card.specifications.Nominal performance
20 Nm at 100 rpm
product.variations.card.specifications.Nominal voltage
24 VDC
Contact us
Do not hesitate to send us a message if you want more clarification or if you have questions about our service.
We will get back to you as soon as possible.